I love some Chicken Parmesan Casserole especially when I decide to whip up a quick dinner. I find this dish my go-to dish when I want to involve the kids in the cooking process.
Chicken Parmesan Casserole is a great recipe since it incorporates all the flavors we love in our chicken dishes.
We all love the warmth brought about by sitting together at the dinner table and enjoying this delicious casserole dish.
Here's the deal, this chicken casserole is loaded with tender chunks of chicken dipped in pasta and a rich tomato sauce.
The best part, the chicken casserole is topped with mozzarella cheese and a garlic buttery topping for the perfect bite.
Check out: A list of 35 Inexpensive Christmas Gift Ideas Here.
My secret cooking tip!
I always bake this chicken casserole in a round casserole dish and include a side salad plus crusty bread to make it a culinary delight.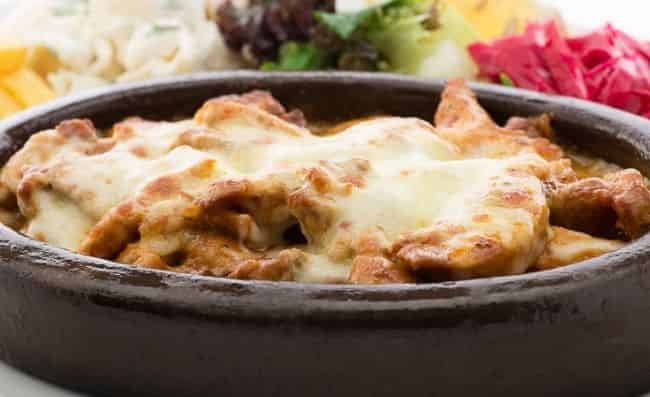 I love that I always have a variety of chicken options to choose from when making the chicken casserole.
You can either use your baked chicken breasts or some leftover roast chicken you had frozen.
At times, I also use rotisserie chicken, but I ensure that I remove the bones and freeze for another day to turn them into a bowl of savory chicken soup.
PS: I know its Holiday Season. So I have some Great Deals for you.
Click Here to Find Unique Gifts Under $50 for a Budget Holiday. You don't want to miss this!
Choosing the Pasta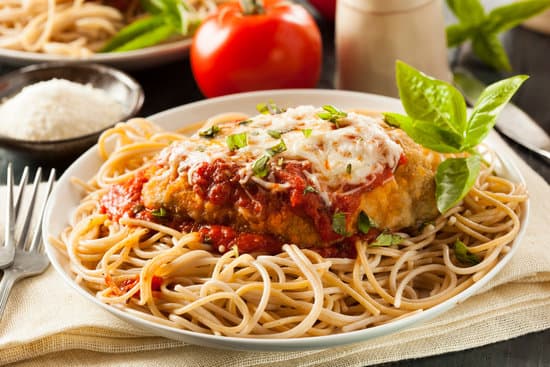 Honestly, I use just any shape of pasta for this dish.
When I am cooking with the kids, I allow them to choose the pasta, which always makes it a fun and engaging process.
However, when buying the pasta for this dish, I would recommend one that is dense as it tends to be chewy making it great for the casserole.
I would go for rotini or penne pasta. Just be sure not to overcook the pasta so they don't fall apart and turn into mush if you plan on freezing.
How to Make this KETO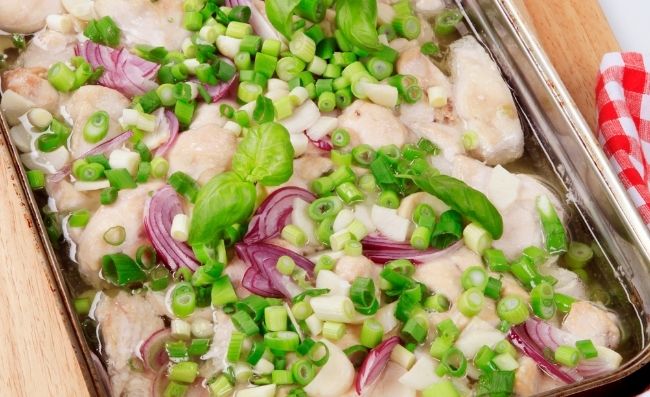 To make this recipe KETO, you will need to replace the Pasta with Mushroom and Spinach and still enjoy a delightful meal.
I enjoyed this recipe from AFamilyFeast, Check it out for the perfect Keto Chicken Parmesan Casserole.
How to Reheat Chicken Parmesan Casserole
If you have leftovers, you can freeze and have it for lunch the next day.
The flavors will still be awesome. Just ensure you refresh with a new topping layer and reheat in the oven.
Related Posts. Click below to read.
---

Chicken Parmesan Casserole Recipe
Ingredients:
8 oz of Rotini pasta
2 standard cups of shredded cooked chicken
1 cup of Mozzarella cheese
1 teaspoon of freshly chopped parsley
½ teaspoon of Italian seasoning
24 oz of pasta sauce
½ cups of diced tomatoes
For the topping, you will need:
1 tablespoon of parsley
2 tablespoons of melted butter
½ teaspoon of garlic powder
¼ cup shredded parmesan cheese
⅓ cups of bread crumbs
Instructions:
Preheat the oven to 375 degrees Fahrenheit
Combine all topping ingredients in a bowl
Separately, cook the rotini, while adding the pasta sauce and food seasoning. Add in the diced tomatoes and the mixture to the chicken.
Place the cooked pasta in a casserole dish while topping up the extra pasta sauce.
Sprinkle some Mozzarella cheese and the remaining topping mixture.
Place this in the oven and bake for approximately 25 minutes.
The food should appear golden-brown.
---