Nestle Choco Bake must have been one of your go-to ingredients if you love and enjoy sweet cakes and chocolate-baked desserts. This pre-melted unsweetened ingredient is, however, no longer available.
Toll House ceased the production of Nestle Choco bake for a while now. So, you will have to use a substitute for any baking recipe that requires you to use Nestle choco bake.
Baking is one of my greatest hobbies. The smell of a baking cake in the oven makes me fulfilled. I become even more excited when I imagine the deliciousness that will accompany whatever I am baking.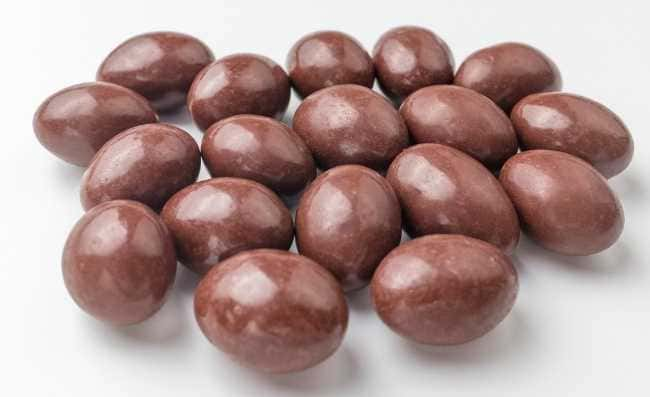 I bake chocolate cakes for desserts. That is why I was a bit sad when I ran out of Nestle Choco bake and realized I could not get any more. What would I use for all the recipes that required me to use this ingredient?
After some experiments and research, I realized that I could use various substitutes as an alternative to nestle Choco bake.
So, if you are into baking and enjoy chocolate cakes, you can use the following ingredients to substitute for nestle Choco bake; chocolate, cocoa, Alter Eco, Theo, Chocolove, and Hershey's cocoa. 
Also, Click to Read on: How Long Does Chocolate Last?
Nestle Choco Bake
Toll House had produced the nestle Choco for over seventy years until they decided to discontinue the production in 2014. This was a blow to all the chocolate cookies and cake lovers.
This Choco bake was so easy to use. All you needed to do was buy and use it in your recipe, seeing it was already pre-melted.
The production and distribution of this product started in 1939. Toll House stated that some of the ingredients they used to make the Nestle Choco bake were; cocoa, THBHQ, citric acid, and coconut oil.
The fact that nestle Choco bake was pre-melted made it so easy to use. And it did not alter the texture of your cake.
But due to the ceased production of nestle Choco bake, we have to use alternatives in its place. Keep reading as I take you through some of the best nestle choco bake substitutes. Let's dive in.
The Substitutes
The best substitute for nestle Choco bake is cocoa and vegetable cooking oil. Other than that, the are other alternatives to using.
It would help if you went for an ingredient that best mimics the taste of the Choco bake or the texture. 
The substitutes I will discuss in this article are not that hard to find. So, please stick with me to find out what you can use in place of nestle Choco bake. 
Also, Check out: Pumpkin Chocolate Chip Pancakes Recipe. HERE
1. Cocoa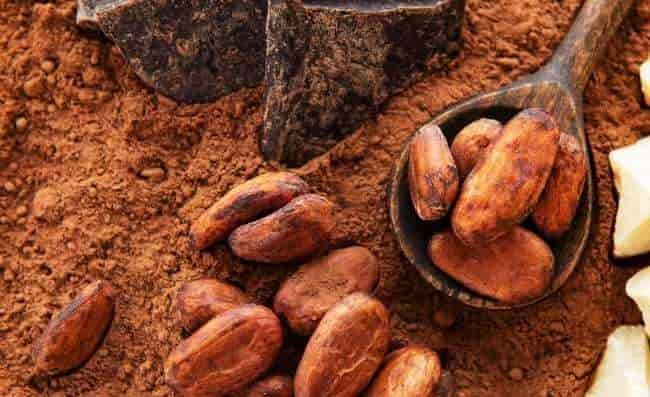 Nestle Choco bake was pre-melted, characteristic cocoa does not have. So, you will have to add some shortening to the cocoa before using it as a substitute for this Choco bake.
The reason cocoa is the perfect substitute for Choco bake is simple. They both have cocoa as a key ingredient.
To better imitate the taste of Choco bake, ensure you use high-quality cocoa. Also, add some vegetable shortening to the cocoa so it looks like the melted Choco bake.
You do not have to use shortening if you do not have it. You can use vegetable cooking oil in its place.
To substitute Choco bake with chocolate, use three teaspoonfuls of chocolate to replace one scooping of Choco bake. Add one spoonful of shortening or vegetable cooking oil to the chocolate to have the complete substitute.
2. Chocolate
Chocolate is another excellent substitute for Choco bake.
We are all familiar with chocolate, and most of us love eating it.
Chocolate is made from roasted cacao seeds and is added to some sweetener. Some cholate brands, however, do not have any additional sweeteners.
The best chocolate to place Choco bake is the one that does not have any additional sweeteners. As you, we have seen, Choco bake is unsweetened; therefore, unsweetened chocolate will work best as its substitute.
Choco bake was pre-melted, so you must melt chocolate before using it. Supposing the recipe indicates that you should use one ounce of Choco bake, and replace it with the same amount of chocolate.
You can use the chocolate that has sweeteners instead. You must, however, be very careful when using it, for it can make your baked goodies too sweet. If you use this chocolate, go slow on the sugar.
3. Alter Eco
Supposing you have ever tasted Alter Eco truffles, you can agree with me that they are very smooth and flavorful. Adding the benefit that they are organic, these chocolate truffles are one of the best Choco bake substitutes.
This dark chocolate is not as bitter as typical chocolate. It is lighter and sweeter, yet it does not lack the intense taste of chocolate.
When looking for a substitute, we often want something that will compare to the original in most traits. In this case, Alter Eco is just the product. It corresponds to Choco bake not only in the bitterness level but also in the sweetness level.
As a result, you can use Alter Eco in most recipes that would have required you to use Choco bake.
If you have the time, look for and purchase Alter Eco. It will serve you perfectly when baking and is also a delicacy when you eat it.
4. Theo
Theo is another option you can use to substitute Choco bake in a recipe. It is organic, which means gluten-free. So, if you are looking for a healthy alternative to Choco bake, Theo is the way.
Theo chocolate comes in different varieties. The darkness varies, and so does the sweetness. So, when looking to use Theo as a Choco bake alternative, be aware of whether it has sweeteners or not.
To better match the taste and texture of Choco bake, use unsweetened Theo. You can, however, use the one with sweetener but ensure you adjust your recipe accordingly to avoid too much sugar in your baked goods.
5. Hershey's Cocoa
Hershey's cocoa is unsweetened, just like Choco bake. It is also delicious, and you can use it in various recipes.
Because this cocoa is unsweetened, it fits perfectly with any recipe that requires you to use Choco bake. You do not have to adjust your recipe in any other way if you use this substitute.
Other than the cocoa, Hershey's has delicious chocolates you can melt and use as a Choco bake substitute.
These chocolates are widely available in most grocery stores, so you will not struggle to find them. 
6. Chocolove
Supposing the recipe you are trying is of chocolate cookies or cake, Chocolove will be a perfect substitute. It is smooth and flavorful, making your cake moist and sweet.
When baking chocolate cookies or cake, the last thing you want is for the cake to be dry. Choco Bake used to deliver very humid cakes, so you have to use an alternative like Chocolove if that is your end goal.
Chocolove is not hard to find. It is sold in most grocery stores, and it is also affordable. So, use this alternative to Choco Bake because it is no longer available. 
Top 7+ Imitation Butter Flavor Substitute Options You will Love. Click to Read
Bottom Line
Nestle Choco Bake is no longer available. Due to this reason, you have to replace it in recipes.
It is not that hard to come up with a cocoa product that you use to replace Choco Bake, seeing there are many such products. 
Your choice of the product to use as the substitute will depend on what you are preparing. However, you can use most of the alternatives I have discussed above in any recipe that calls for Choco Bake.
It is crucial to note that some of these alternatives have sweeteners, so you have to adjust the amount of sugar you use in that recipe. As always, happy baking!